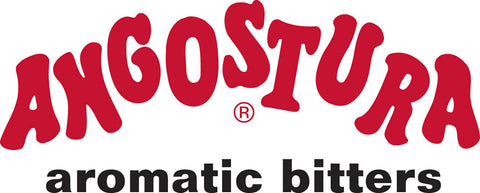 Who is Angostura?
Angostura is a renowned brand famous for its aromatic bitters. Originating in Venezuela in the early 19th century, it is now produced by the House of Angostura in Trinidad and Tobago. The bitters are made from a secret blend of herbs and spices, aged in oak barrels. Angostura Bitters is an essential ingredient in classic cocktails and is recognized for its distinctive label featuring an oversized cap and the Angostura orchid. The brand's products, including variations like Orange Bitters and Amaro, are exported to over 170 countries, catering to bartenders, mixologists, and cocktail enthusiasts worldwide.
What makes Angostura stand out?
Angostura bitters have won several awards over the years. In 1873, Angostura aromatic bitters was awarded the Medal of Excellence in Vienna, Austria. In 1876, it won a gold medal for Product Excellence at the World Trade Fair in Philadelphia, USA. In 2021, Angostura cocoa bitters won double gold and innovation awards. The House of Angostura's Amaro di Angostura bitters won 'Liqueur of the Year' at the 2021 Bartender Spirits Awards.
Most celebrated Angostura products.
Angostura Aromatic Bitters is a highly regarded product in the cocktail world. It is a secret blend of herbs, spices, and botanicals, aged in oak barrels. Known for its intense aroma and complex flavor profile, it adds a distinctive and unique character to cocktails. Angostura Aromatic Bitters is widely used in classic cocktails like the Old Fashioned and Manhattan, and its versatility makes it a staple for bartenders and mixologists around the globe.
Why Alambika chose Angostura?
Angostura bitters are a popular ingredient in many cocktails and has already become the classics.
The brand is widely used throughout the world by renounced restaurants and hotels along with small local bars. There is barely a place that doesn't have Angostura!
Our favourite products
Take a closer look!

Go to top